Ohio hunters kill 73,000 white-tailed deer during start of season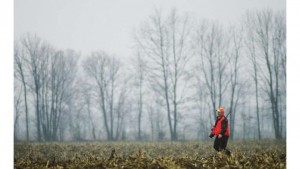 Ohio hunters have killed 73,399 white-tailed deer so far during Ohio's 2015 deer-gun hunting season, the Ohio Department of Natural Resources said today.
The harvest to date is a 12 percent increase over last year, when 65,484 were killed, but fewer than the 2013 season, when 75,408 deer were killed. Two days of the deer-gun season remain on Dec. 28 and 29.
Overall in 2015, hunters have killed 152,554 deer, which is also an increase over the same time last year, when hunters had harvested a total of 148,821 deer, ODNR said in a release.
ODNR officials said it's most likely that the significant increase in numbers for this year's deer-gun season, which has run so far from Nov. 30 through Sunday (Dec. 6), are attributed to better weather conditions compared to the 2014 deer-gun season.
Hunters using muzzleloaders still can hunt deer Jan. 9-12, and archery season remains open through Feb. 7.
Here are the numbers of deer killed by central-Ohio county so far, compared to the previous year, which is the number in parentheses: Coshocton: 2,420 (2,308); Delaware: 418 (422); Fairfield: 761 (708); Fayette: 125 (142); Franklin: 133 (124); Knox: 1,755 (1,727); Licking: 1,865 (1,655); Madison: 147 (154); Mahoning: 556 (555); Marion: 363 (340); Muskingum: 2,283 (2,084); Perry: 1,340 (1,160); Pickaway: 345 (330); Union: 336 (313).
Ohio tinkers with deer hunting dates to soothe unhappy hunters — Outdoor Notes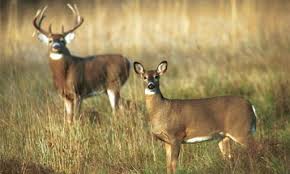 CLEVELAND, Ohio — Ohio wildlife managers tinkered with the deer hunting season dates to try to soothe unhappy Buckeye hunters, but not much changed when the 2015-16 seasons were approved by the Ohio Wildlife Council on Wednesday night.
It's likely Ohio hunters will bag fewer bucks and does this year, in most part due to changes in the county bag limits and the extremely limited use of discount antlerless permits. The Ohio deer harvest declined 6.5 percent last year, when hunters killed 191,459 deer, and was far below the record 261,260 deer killed in 2009-10.
Hunters testifying at the Ohio Deer Summit and Ohio Division of Wildlife open houses were generally unhappy, complaining of a continually shrinking deer herd and fewer hunting opportunities. The Ohio Division of Wildlife management strategy, however, is to continue the decline in deer numbers in favor of a smaller, quality deer herd.
"Hunters always want to see a lot of deer in the woods, but there's a cost associated with that," said Dave Kohler, executive administrator for wildlife management and research with the ODOW. "With the Ohio deer population as high as it was five years ago, we had a combination of more deer on the landscape with less nutrition available."